A summer playlist…
Is it a bird…
Unreal Studio are now on
dribbble
. If you're into that sort of thing then check it out!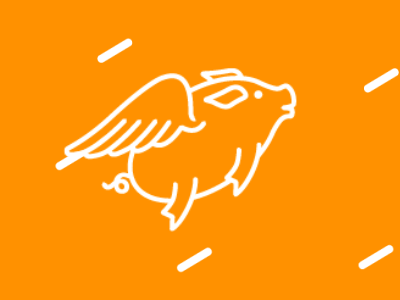 What now?
It's finally starting to hit me that gone are the days of 12 hour days of self-initiated work, weekend surf and struggling to live the dream on a student loan. Without any sentimental goodbyes or ceremonies the majority of final year students left the charming, bubble of a town Falmouth to figure out just what to do next, or (if lucky) to start a job.


I've been lucky enough to be able to move straight to London and start life as a graphic designer at the lovely agency, Unreal. I've just finished my third week as a 'professional' and my fourth week living alone in the capital which has predictably flown by. 


I'm about to leave my flat in South London (after a euphoric lie-in) to set out on my weekly shop and do my chores, and suddenly realised how much I'm enjoying things and loving work. I guess it's as Freud put it, "Love and work are the cornerstones of our humanness".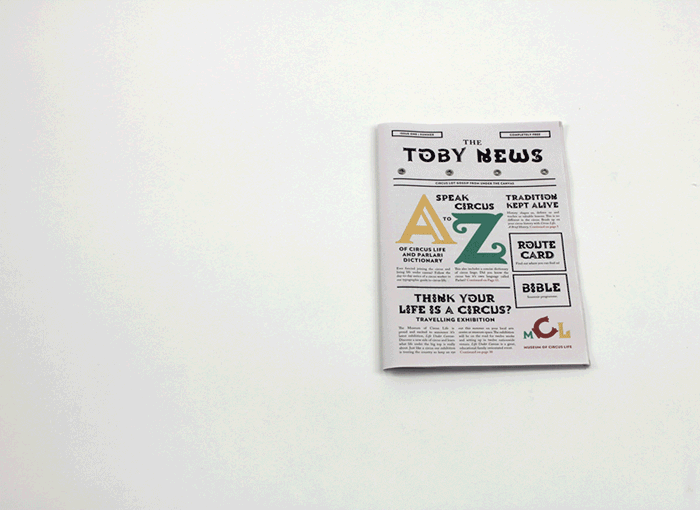 The Toby News, slang for circus lot gossip, is publication promoting the Museum of Circus Life – a component to a larger ISTD branding project. It features a typeface I designed called Parlari and uses metal eyelets to suggest life under canvas.